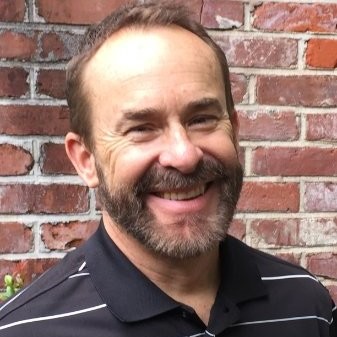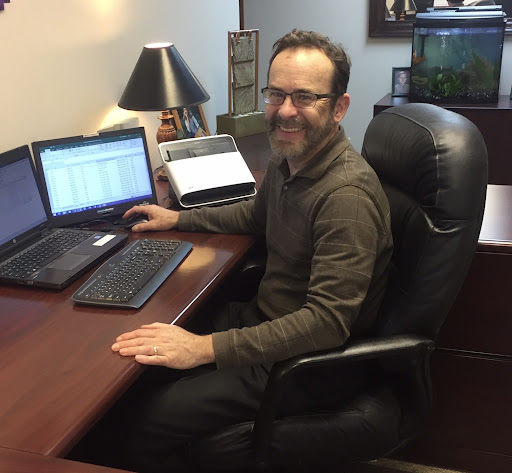 Tim Wignot created EDGE Bookkeeping & Accounting in 2015 after years of building his own small businesses from scratch and discovering a passion for helping others with the often overwhelming job of being "the boss."
Tim has a professional background rich in the knowledge of small business ownership – and all the related challenges. He has a unique understanding of and empathy for business owners and entrepreneurs that enhances the value he brings to each client's unique accounting needs and goals.
His Master's Degree from UC Davis' rigorous and world-respected Mathematics program instilled an unparalleled ability to problem solve the most confounding questions. Tim's background in Financial Planning and in running his own Insurance Agency for many years — while earning top-level recognition from JD Powers & Associates™ for client satisfaction and retention — has provided him with valuable insight into business insurance questions as well as small business ownership.
When his mother, Dotty, was facing the challenges of Alzheimer's Disease, Tim took the less-traveled path of purchasing a small Senior Care Home for her to live in. He refurbished the home and revitalized the business with new caregiving systems that offered the residents an uncommon level of comfort and one-to-one care, garnering a highly respected reputation in the local senior care home industry.
After building and creating several successful small businesses, Tim is thrilled to focus his passion for helping people by creating EDGE Accounting & Bookkeeping. "I love what I do, it's so fulfilling to help business owners overcome their bookkeeping & paperwork challenges and reach their goals."
Tim's diverse background in math, financial planning, insurance and even creating a beautiful senior care home, has given him invaluable insight into how small business operates, how to handle and avoid the inevitable pitfalls and clear their pathway to profit & growth.
Tim loves connecting people, making use of an expansive list of small business resources that he's developed and cultivated over the years to include some of the friendliest, dependable and most ethical businesses in the area.
EDGE's Exclusive "Trusted Circle of Experts"
At EDGE Bookkeeping & Accounting, we've developed & cultivated an invaluable group of small business experts we trust and can share with you to ensure that all your business needs are taken care of — we call this our "Trusted Circle of Experts":
Outsourced HR
Payroll
Marketing
Promotional Materials & Signage
Business Banking
Taxes
Contractors
Even Catering
We've gathered an amazing business support group around us that we're happy to share with our preferred clients — often with exclusive discounts on services and products.
We Are Small Business Experts… But Also Counselors and Friends
At EDGE, our team of small business experts love helping our clients survive and thrive through the bookkeeping, advisory, and payroll services we provide. We offer a supportive, competition-free culture in which our staff develop strong, positive relationships with our clients and each other.